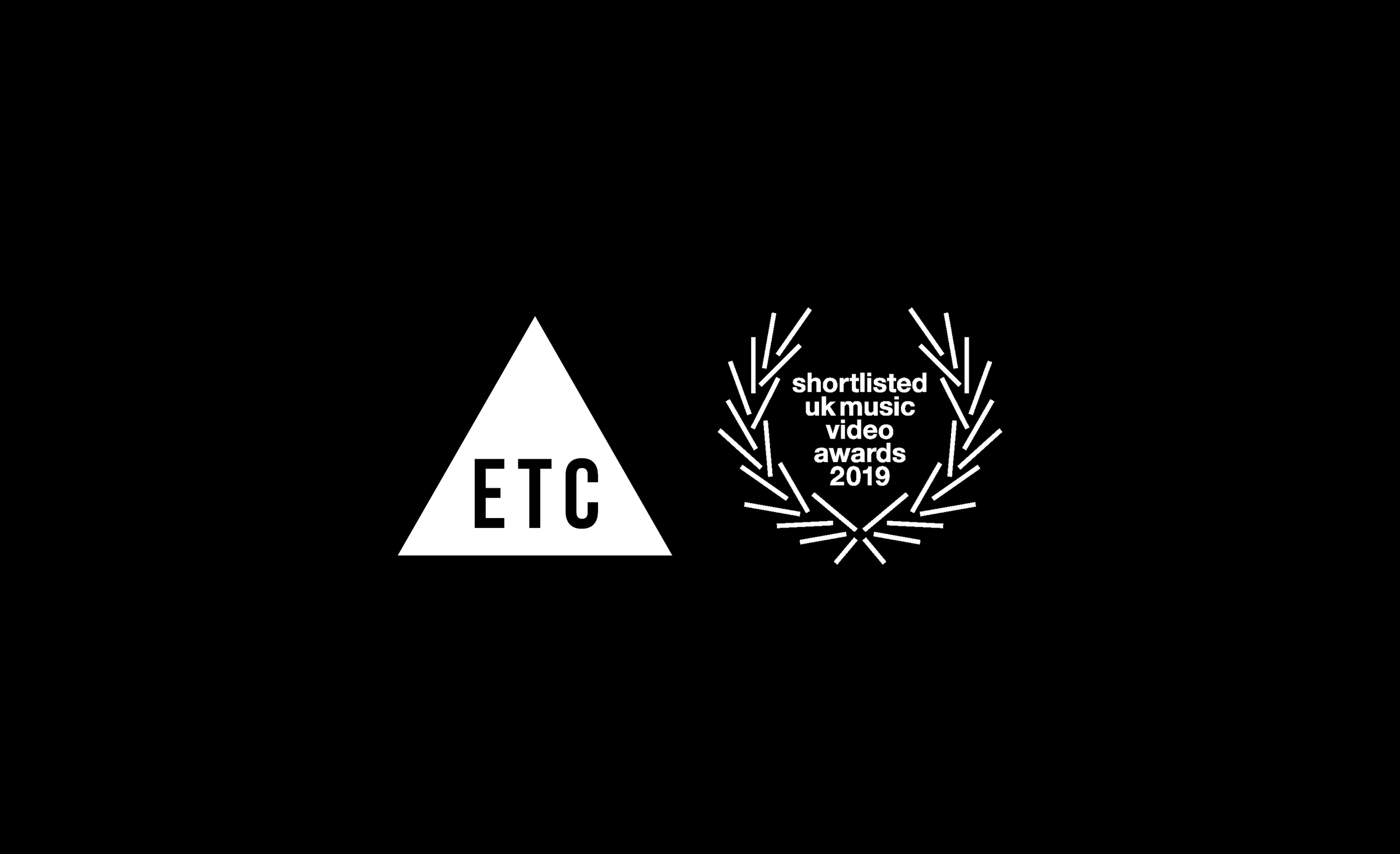 UKMVAs Shortlist 2019
We are so excited to announce our 2019 UKMVA nominations! We are so proud of the work we have produced this year, and would like to say a huge thank you to the teams that made it all happen.
Electric has been shortlisted twice for Best Visual Effects In A Video with Beardyman ft. Joe Rogan - 6am (Ready To Write) and Vince Staples - FUN!, and also our talented Head of Colour, Luke Morrison, has been nominated for Best Colour Grading for his work on Peggy Gou's Starry Night.
We are also buzzing about Friends Electric director Ewan Jones Morris having also been shortlisted for his brilliant animated music video for John Grant's He's Got His Mother's Hips.
Check out the list of nominations for work we were involved in below!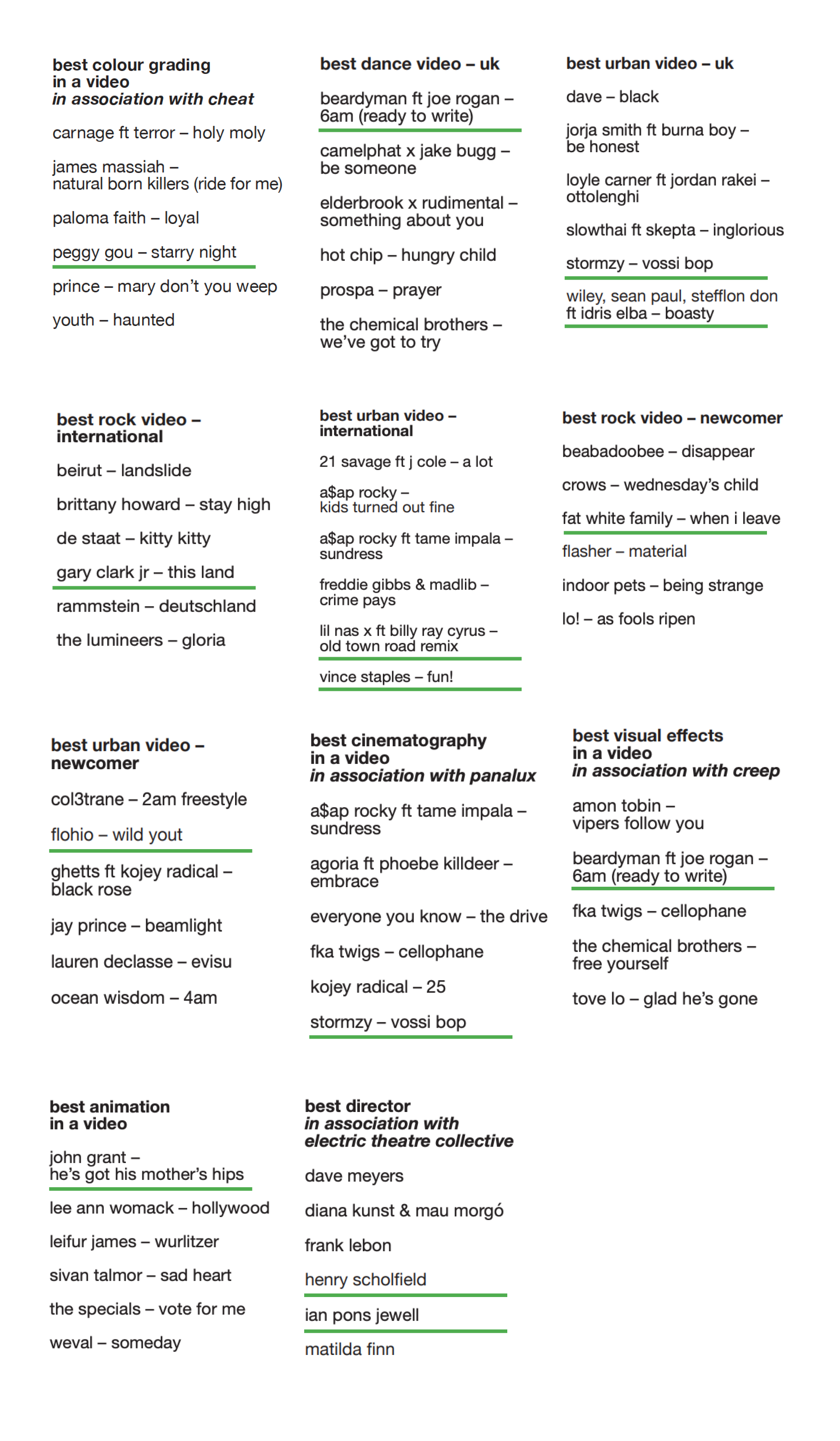 Click here for the full shortlist!