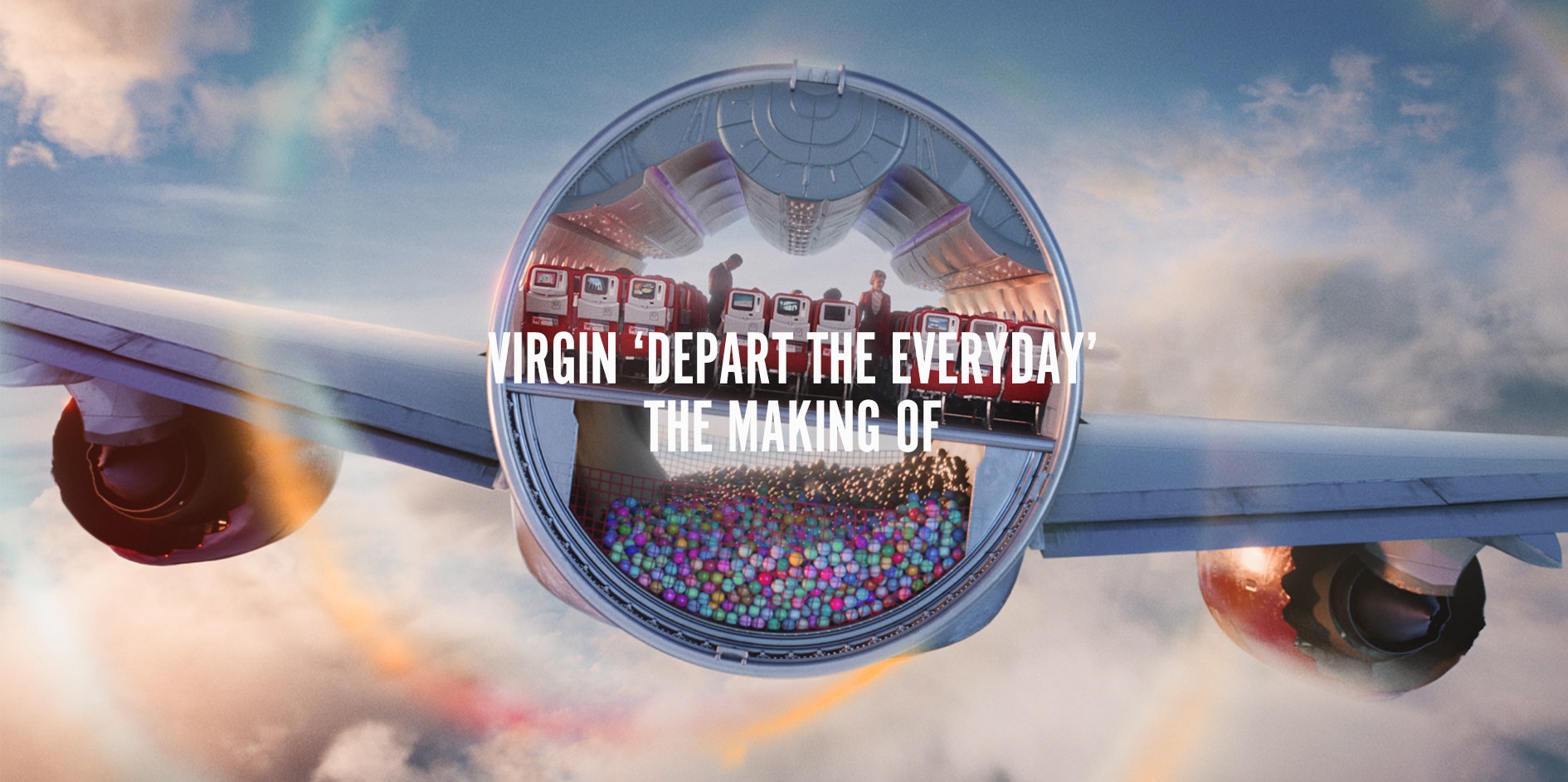 The Making of Virgin
In Salomon Ligthelm's latest commercial for Virgin, we escape the everyday nature of travel and are transported to a fantastical vision of flight. From rainbow coloured ice cream pouring from the air vents, to kids dancing on the plane's ceiling and a cargo area filled with a giant ball-pit, traveling with Virgin Atlantic is anything but ordinary.
Salomon envisaged the plane among the clouds rather than a cruising at altitude. This gave the film a greater sense of perspective and dynamism.

A great number of shots are fully CG, so it was important to maintain a consistent look. The photography of the plane interior was our guide for the tone of the entire spot with low raking light and striking atmospherics.
Previs was necessary for all CG shots as well as some technically challenging live action setups. Previs morphed into postvis, as each shot required constant refinement in terms of camera and pacing, as well as cloud layout, lighting and compositional balance.
This constant back and forth continued right until delivery, but this evolution was absolutely key in achieving the polished result.