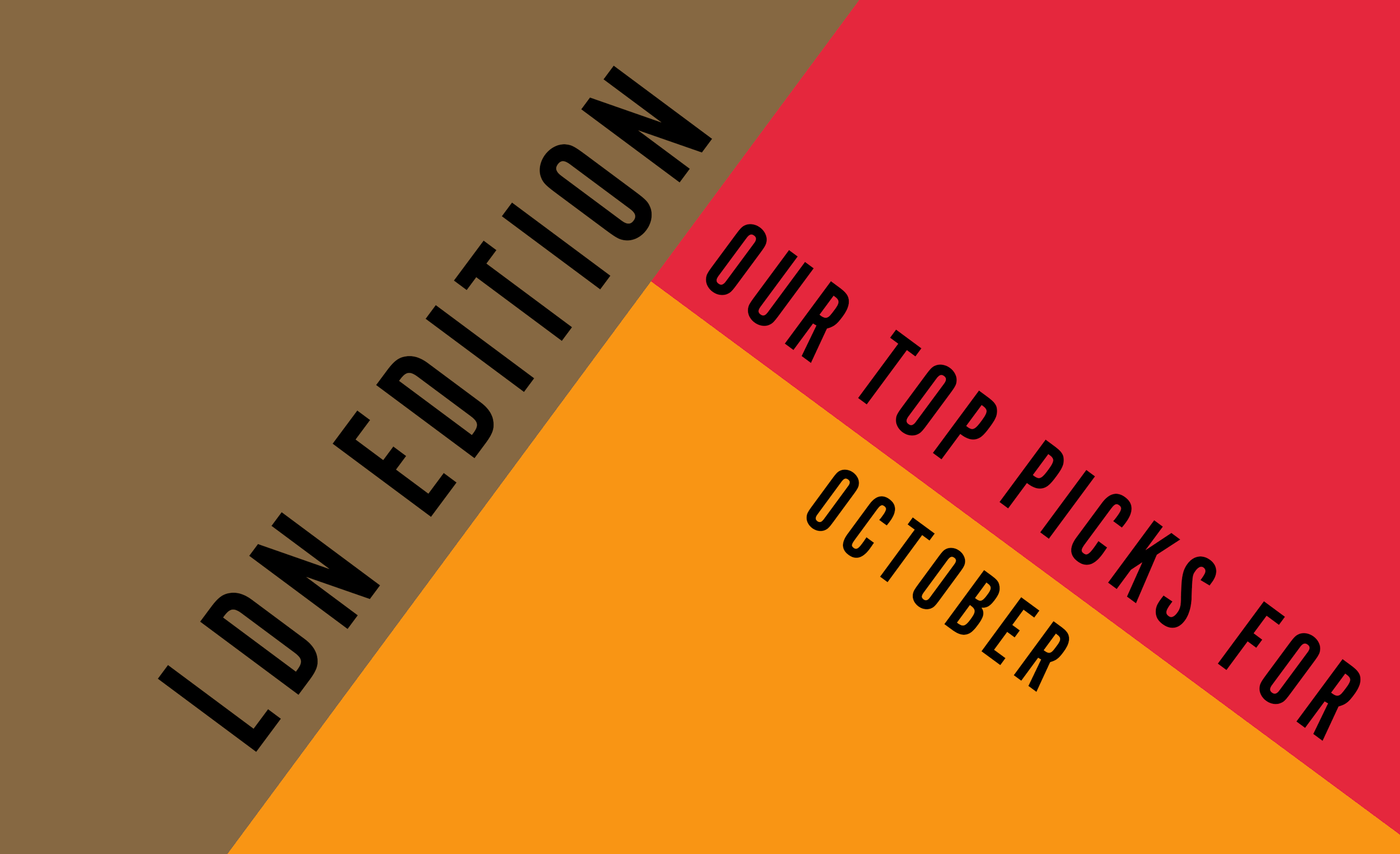 October | London Edition
"Banksy! Murals! Graffiti! Bollards! Stairwells!" as a great cultural scholar once said.
That's right, never let it be said that Electric Theatre Collective doesn't have its finger right on the pulse - nay the very coronary artery - of contemporary culture. And not just one finger, but many hundreds of hands, gloved in the most fashionable and trend-setting of glove-wear, all over it. In fact we better back off in case we kill off culture altogether by being all over it and strangling it to death, leaving us in a barren world of urban wastelands, deserts, and our old VHS copies of The Brittas Empire and the snooker game show Big Break or Peter Brook's film adaptation of his 1962 RSC staging of King Lear. We would never do that of course, but being based in the heart of the creative communities of Los Angeles, London and Bristol, we do have a decent perspective on what's going on.
So every month we take a brief tour of the best of it...
---
Tim Walker: Wonderful Things | Victoria and Albert Museum, Cromwell Road, SW7 2RL
Now - 8th March
Photography has the unique ability to capture moments and transport viewers - to the extent that they feel they have experienced the moment themselves. Tim Walker plays on this idea of experience in his new immersive exhibition at the V&A, inspired by the current collections at the museum.
click image for more information
---
Neon Naked Life Drawing Class | Hoxton EC2A 3JX and Old Street EC2A 3HX
7th, 14th, 16th, 21st, 28th, 31st of October
This is not your average life drawing class. Neon Naked combines spectacular visuals with a unique opportunity to test your skills in figure drawing. You will be working 'in UV light with reactive arts materials' to create drawings that look like you've taken your sketchbook to a rave in Ibiza.

click image for more information
---
Vegtoberfest | Camden Stables Market, Chalk Farm Road, NW1 8AH
12th and 19th October
In true Camden fashion, the iconic Stables Market have embraced the plant-based movement and are taking the classic Oktoberfest celebrations into the woke era. the festival features some amazing live entertainment, from burlesque to music to comedy, and even if you aren't Vegan, you've got to be curious about a plant-based Bratwurst right?
click image for more information
---
Other Spaces | 180 The Strand, WC2R 1EA
2nd October - 8th December
This ever-evolving venue is back at it again this autumn with a truly immersive experience, designed to consume your senses with bizarre sounds and visuals that 'bewitch the observer'. This exhibition explores a wide range of topics, from wildlife to artworks of the Renaissance, aiming to create audio-visual encounters that would otherwise never be experienced in everyday life.
click image for more information
---
Screen Talk: Robert De Niro | BFI Southbank, Belvedere Road, SE1 8XT
11th October
Wow. Just, wow. ROBERT DE NIRO is coming to the BFI Southbank to give a Screen Talk. From his countless award-winning performances, across his 56-year career, you know he's got some stories to tell.
click image for more information