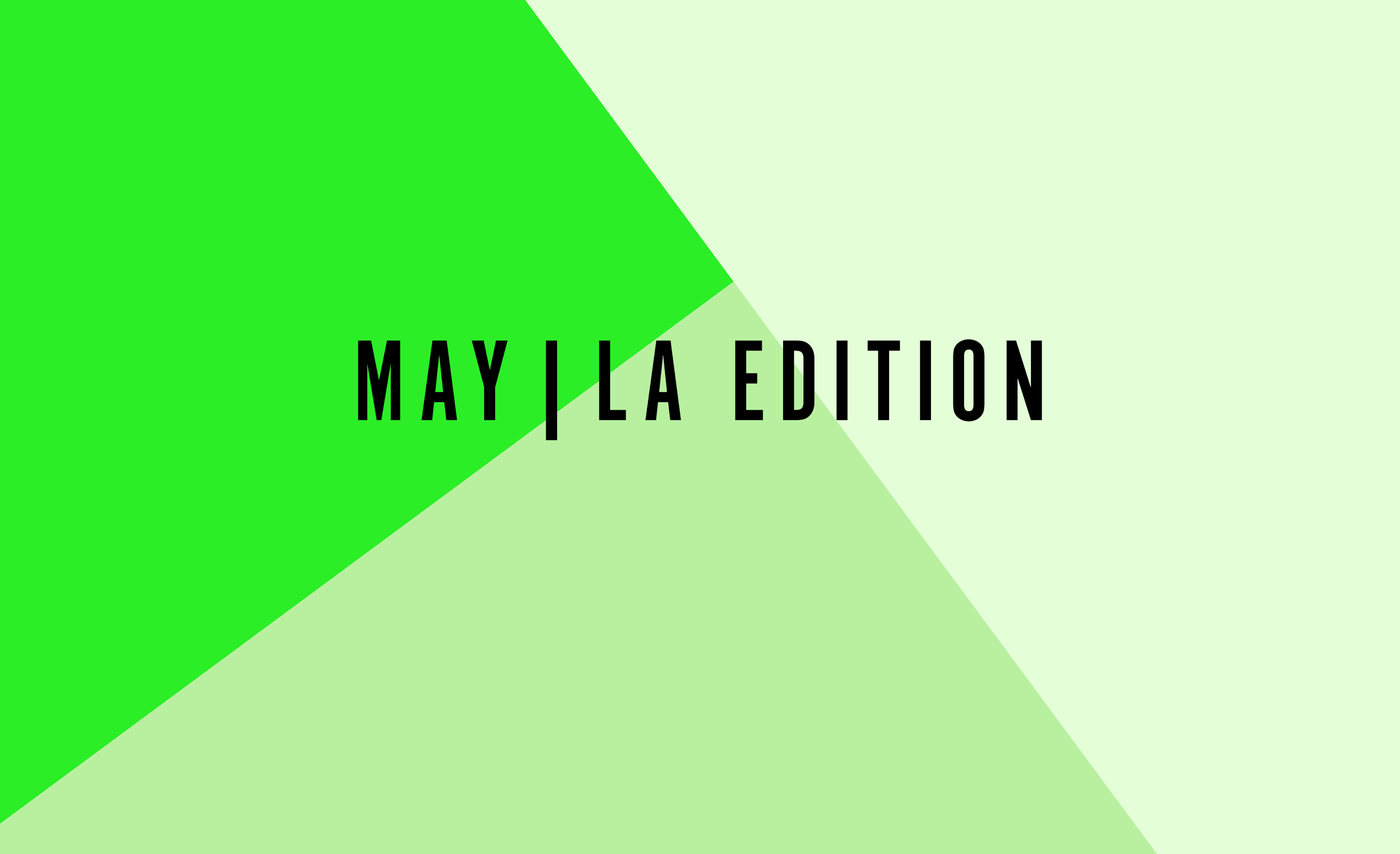 May | LA Edition
Hollywood Dream Machines Exhibition: Vehicles of Science Fiction and Fantasy | Petersen Automotive Museum, Los Angeles
May 4th
Hollywood Dream Machines explores cult classic films and stories that have envisioned futuristic worlds, technologies, characters and cars. This exhibit brings pop culture's visions of dystopian, utopian, and science fiction worlds to life.
click image for more information
---
An Evening with the Clintons| The Forum, Inglewood, CA
May 4th
Join President Bill Clinton and former Secretary Of State Hillary Rodham Clinton for an intimate evening of conversation at the Forum.
click image for more information
---
Disco Dining Club's The Dreamery Cannabis Dinner | TBA - Los Angeles
May 9th and 10th
The Disco Dining Club is back with the latest glitz-and-glamour dinner party. At The Dreamery event, the focus is all about delectable, devilish, cannabis-laced desserts for a "candy-coated weed feast."
click image for more information
---
The Little Mermaid in Concert | Hollywood Bowl
May 17th and 18th
A hotspot for the ideal family movie night: Disney's The Little Mermaid performs Live at the Hollywood Bowl. As the film screens in the background, a full orchestra and an all-star cast will take over the performing duties on stage!
click image for more information
---
Los Angeles Zine Fest | Helms Bakery, 8711 Washington Blvd
May 26th
From 'Book Fest' to 'Zine Fest', this town attracts nerds from every corner! The event will showcase over 175 exhibitors of zines and small press publications from across the country.

click image for more information
---
Rupaul Dragcon | Los Angeles Convention Center
May 23rd, 24th and 25th
Who's down to Kiki?! Come celebrate gender swapping culture and couture at this colossal convention from RuPaul. Meet queens, pop culture personalities and the winners of RuPaul's Drag Race, and catch a keynote speech by RuPaul, panels on drag and disco.
click image for more information