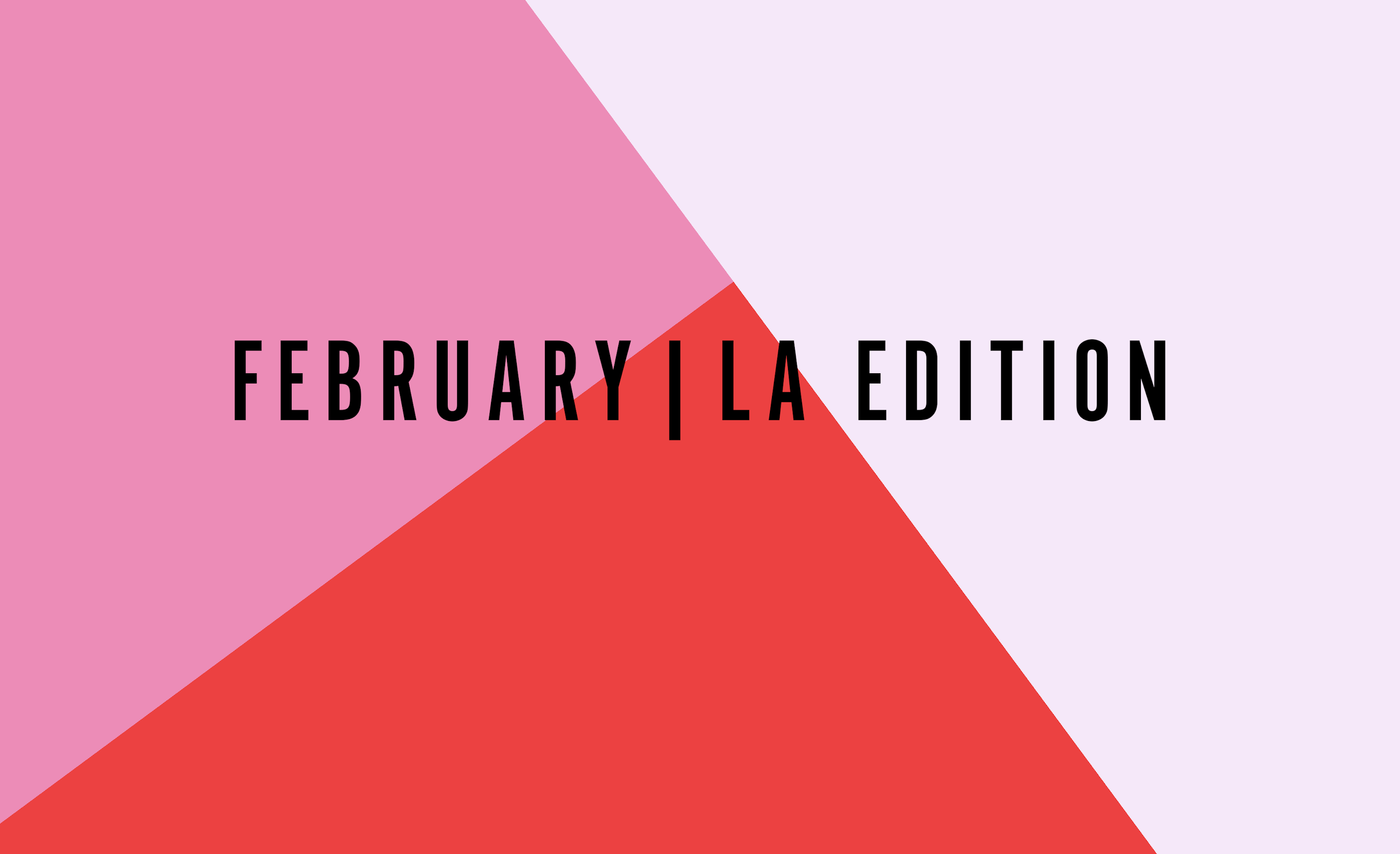 February| LA Edition
Santa Monica Wine Fest | Barker Hangar, 3021 Airport Ave, Santa Monica, CA 90405
February 23rd -24th
From crisp, refreshing whites to deep-flavored reds, whatever your preferred grape, you'll find plenty to discover and love at the Santa Monica Wine Fest. Fittingly held in an airplane hangar, they're bringing you a diverse group of wine from around the world under one roof.
click image for more information
---
Samskara - Immersive Art Experience | Wisdome LA, Arts District, 1147 Palmetto St.
February 9th -10th
Be immersed in this transformational art exhibit. Featuring the work of Android Jones, Samskara includes a full dome mapping projection show, combined with an interactive VR experience.
click image for more information
---
City Lights | Skyspace LA, 633 West 5th Street, 69th and 70th floor
February 15th
It's a dance party in the clouds, with pre-party yoga at 8 and a breathtaking view of DTLA. Be zen, be active, be social...all in one space. Dance your little hearts out!
click image for more information
---
DesertX | Coachella Valley, 4050 Palm Springs, CA
February 9th - April 21st
This is not quite Coachella, but it might as well be with all these cool ass art installations that use lots of mirrors to feature the vast desert landscape. Themes include climate change, immigration, tourism and Native American culture.
click image for more information