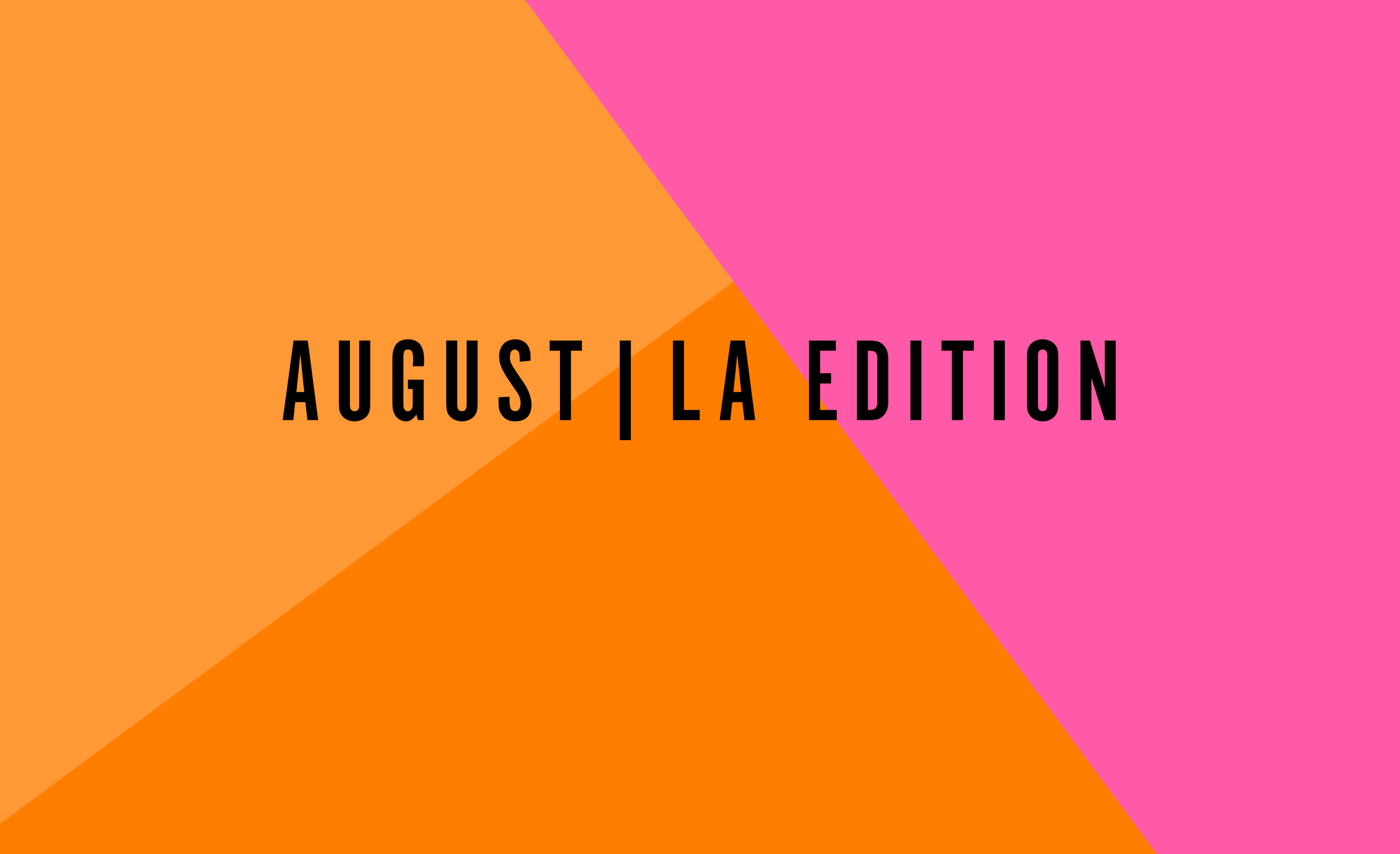 August | LA Edition
Apollo 11 Immersive Show | Rose Bowl Stadium, Pasadena
August 1st - 11th
A planetarium show meets a theatre-in-the-round production in this 50th anniversary celebration of the moon landing. 'Apollo 11' follows a fictional story of a retired NASA engineer detailing the real-life endeavors of getting man to the moon. This immersive experience will take you from the thrill of the countdown to the Saturn V rocket launch, along an transformative journey into space, and ultimately to the moon.


click image for more information
---
Future Sounds | The Viaduct, Chinatown
August 3rd
Future Sounds includes a slew of up-and-coming acts across a bunch of genres, including pop (Jesse Jo Stark), R&B (Raquel Rodriguez), soul (Stan Taylor, syd B), disco (CAPYAC) and jazz (Floyd Fuji). You can expect a few great food vendors and bars, plus projection mapping, performance art, activations from Wild Riot, and improv poetry from Ars Poetica.
click image for more information
---




KCRW Summer Nights 2019| Chinatown Central Plaza
August 3rd, 10th and 17th
Free parties all summer long! KCRW Summer Nights are taking place in and around LA's best outdoor venues, with familiar personalities such as Garth Trinidad, Travis Holcombe, Anne Litt and Jason Bentley spinning the tunes at these food truck-fueled block parties.
click image for more information


---
"Jurassic Park" in Concert | Hollywood Bowl, Hollywood, CA
August 16th - 17th
"Hold on to your butts...", Hollywood Bowl is presenting a breathtaking visual show by the LA Philharmonic Orchestra, performing John Willam's original score to Jurassic Park.
click image for more information




---



"Plantasia" at the UCLA Botanical Gardens| 707 Tiverton Drive, Los Angeles, CA
August 10th
Sound, light and lush vegetation to experience at this listening party, in the UCLA Mildred E. Mathias Botanical Garden, of the 1976 spacey synth album Mother Earth's Plantasia. This curated evening presents 'music and art created by and for plants.'


click image for more information
---
US Open of Surfing | Main Street, Huntington Beach, OC
August 1st - 4th

America's largest pro surfing competition attracts the world's best surfboarders, who compete for big money while wowing 200,000 spectators with their skill and innovative board designs. Warming up the festivities are live bands, a sports expo, and after-parties with the locals.


click image for more information
.